Tossed and Found Sponsor: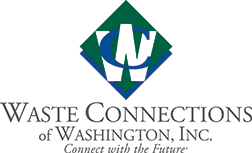 Park Sponsor:
Have Questions? We've Got Answers!
There are a lot of opportunities to learn about the many things you can do every day to make a difference. Be sure to visit the booths offering information and activities to expand your mind.
Green Neighbors – Be part of Clark Green Neighbors! Get a monthly newsletter of community activities and workshops, learn how to live more sustainably at home and share ideas with your neighbors! Visit the Environmental Services booth for more information.
Recycling A-Z Wizard – A simple search wizard that you can access 24/7 when you aren't sure where to dispose of that unwanted item — and you want to do it right. Visit the Environmental Services tent for more information and get a great gift for downloading the app.
2good2toss.com – An online exchange for items that you would like to 're-home'. More information available at the Environmental Services tent.
Clark County Habitat for Humanity Store – The Clark County Habitat for Humanity Store is a thrift store that sells building materials and supplies to benefit Habitat for Humanity projects. Come check out their newest store located right here in Vancouver, WA.
Clark Public Utilities StreamTeam – Clark Public Utilities' StreamTeam is recognized both locally and statewide for its efforts to restore salmon habitat and enhance water quality in the Salmon Creek and the East Fork Lewis River watersheds, while increasing community awareness.
Furry Friends – Cats and kittens are rescued, up-cycled and recycled. Furry Friends are devoted to rescuing and re-homing abandoned cats and kittens.
Master Composter/Recycler Program – The Master Composter/Recycler Program educates and inspires the community on backyard composting and organic waste diversion methods and waste reduction and recycling.
Tossed & Found – Visit the Tossed and Found and find out ways to make use of trash. Many items disposed of at the transfer station could be reused, recycled, or composted. For two months leading up to the Recycled Arts Festival, useful items are collected from the garbage received at the transfer station and displayed at the Tossed and Found exhibit. Come see what gets thrown away and get inspired to create, donate, recycle, compost, and make use of trash! Children can come enjoy an upcycled-craft play-table and recycling game. After the festival, reusable items will be donated to the Humane Society's ReTails Thrift Store. Make sure to pick up a copy of the Clark County Thrift Store Map! The Tossed and Found Experience is brought to the festival by Waste Connections of Washington, Inc. and Columbia Resource Company.
WSU Master Gardeners – The WSU Master Gardener Program is a group of trained volunteers that provide research based information to the public about gardening.