Ultimate Up-Cycle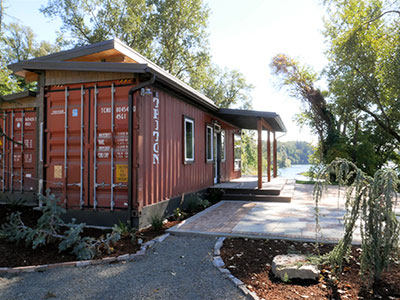 Relevant Buildings transforms shipping containers into beautiful, sustainable homes that are fully UBC compliant.
They design and build prefabricated residential and multifamily container homes that promote an alternative housing model specifically geared for living in a world of climate change. Units range in size from 320 to 1200 square feet and include modern amenities with net-zero energy options.
Energy costs are minimized by building smaller homes, over stuffing with insulation, and using high-efficiency ductless mini-split systems for climate control. It is a holistic approach to green living that gives an attractive, affordable option to those that are serious about an environmentally friendly lifestyle. Relevant Building believes that container home living is the ultimate in up-cycling!